THE CONFERENCE IS CONCLUDED. ON THE SITE IS AVAILABLE BROADCAST IN THE RECORD
Under the auspices of the Ministry of Health of the Russian Federation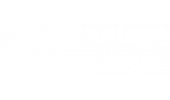 About the conference
Principal directions: (Key trends)
Scientific breakthrough in cardiology amid the COVID-19 pandemic: groundbreaking research findings in 2020-2021 and 2022.
Effects of sodium glucose cotransporter (SGLT2) inhibitors on risk of death and rate of hospitalization in patients with chronic heart failure in the EMPA-REG OUTCOME study.
The use of ARNI in the treatment of patients with arterial hypertension and chronic heart failure in the PARADIGM-HF study.
Effects of combined lipid-lowering therapy (statin + ezetimibe or statin + fenofibrate) in studies: ENHANCE, I-ROSETTE, SAFARI.
The use of anticoagulants in the post-COVID period (studies by MICHELLE and EINSTEIN-Jr).
Treatment algorithms for chronic kidney disease – current research, practical recommendations for day-to-day practices.
Issues of prescribing new medications in the treatment of arterial hypertension: identification of indications, dose selection and therapy regimen correction.
Selecting basic combined lipid-lowering treatment – latest research results, new opportunities.
Use of hormonal and targeted therapy for COVID-19.
New dosage forms in therapy for type II diabetes mellitus.
Vaccination in 2022: new steps to enhance the efficiency of the population immunization.
Laboratory diagnostics in the post-COVID period – tools and points of application.
During the conference
01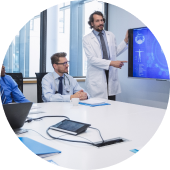 Symposia
In terms of the symposia we'll plunge into new studies, new indications and new molecules. We'll discuss how the latest developments that have appeared in medicine over the last 12 months may affect and change clinical medicine in the near future.
02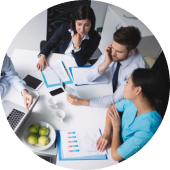 Workshops
Practical component of the Conference that will help integrate new clinical experience into everyday practice. Direct communication with the speakers, clinical case studies, discussions and many other issues.
Program
Opening of the Conference
Master class «COVID-19: do all questions have an answer?»
Moderators:
G.E. Gendlin, N.G. Poteshkina, A.V. Melekhov
Heart failure in COVID-19: do all questions have an answer?

N.G. Poteshkina

Patients with COVID-19 at the hospital and post-hospital period – do they need a heart check-up?

G.E. Gendlin

Post-Covid syndrome

A.V. Melekhov
Special Session (60 minutes) «New molecules and new approaches in CHF therapy»
Moderator:
G.P. Arutyunov
Symposium «COVID-19: The accumulated experience»
Moderator:
A.G. Arutyunov
Two years of COVID-19, the experience of 7 countries

E.I. Tarlovskaya

Omicron: The differences in the clinical picture. Does the risk remain?

A.G. Arutyunov

Targeted therapy in the treatment of COVID-19 – data for 2022

S.N. Avdeev

Monoclonal antibodies in the treatment of COVID-19

D.S. Fomina
Symposium «Post-COVID: long-term changes»
Moderator:
A.G. Arutyunov
Management strategies for patients with hypertension during the pandemic

O.D. Ostroumova

A patient after COVID-19 as a new risk category

A.G. Arutyunov

Antibiotic-associated colitis in Post-COVID

N.V. Bakulina, O.I. Solovieva

Rehabilitation after COVID-19. Experience of the Republic of Armenia

Lamara Manukyan
Wrap up of the Conference
Opening of the Conference
Satellite Symposium «Innovations in intensification: LDL-C control in Russian realities»
(sponsored by Sanofi)
Moderator:
M.V. Ezhov
Dyslipidemia 2022: key trends and innovative solutions

M.V. Ezhov

The role of general practitioner in lipid storage disease management in patients with high and very high CV risk

A.G. Arutyunov

New opportunities in lipid-lowering therapy intensification

Yu.A. Karpov

Opportunities in the routing organization and effective treatment in patients with ACS: the place of PCSK9i

A.Yu. Lebedeva
Satellite Symposium «The renaissance of the future: Long-awaited reality in treatment of CKD patients»
(sponsored by AstraZeneca)
Moderator:
A.G. Arutyunov
A change navigator, focus on early diagnosis of patients with CKD

T.V. Adasheva

The birth of the future: DAPA-CKD as revolution of ideas in CKD patients management

O.Yu. Sukhareva

Caring for the heart: Findings from the DAPA-CKD trial in patients with cardiovascular diseases

S.V. Villevalde
Satellite Symposium «Type 2 diabetes and heart failure. How to sail between Scylla and Charybdis without a loss?»
(sponsored by Boehringer Ingelheim)
Moderator:
G.P. Arutyunov
Heart failure with reduced ejection fraction – the importance of nephroprotective therapy

M. Batyushin

When do we start therapy for heart failure with SGLT2 inhibitors: inpatient or outpatient?

G. Arutyunov

Type 2 diabetes and heart failure. How to sail between Scylla and Charybdis without a loss?

Yu.Sh. Khalimov

Practical aspects of iSGLT2 use when administered without type 2 diabetes mellitus

I.В. Zhirov
Symposium «From atherosclerosis to CHF: what's new in 2022»
Moderator:
O.N. Dzhioeva
A patient with thrombosis: diversity of the problem and unity of solution

O.N. Dzhioeva

Oral GLP-1 receptor agonists: new perspectives

Sarantis LIvadas (Athens)

Therapy to prevent deep venous thrombosis (DVT) and pulmonary embolism (PE) in patients with CHF (congestive heart failure) – new steps in 2022

Akhmetzhan Sugraliev
Wrap up of the Conference
Opening of the Conference
Broadcast in Halls №1 and №2
Wrap up of the Conference
Speakers
The Congress will be attended by leading experts, scientists and physicians specialising in various areas of medicine from 6 countries: Russia, Slovenia, Serbia, Croatia, Romania, France.
If you have any questions about
cooperation, please contact us at the
following address
About the Association
The Eurasian Association of Internal Medicine is an independent association that provides an opportunity for its members to share experience and discuss crucial problems of evidence-based medicine and clinical practice.
Among the Association's main goals is to disseminate information about ground-breaking research in the field of internal medicine.
The Association holds free events for medical specialists letting them earn CME credit points.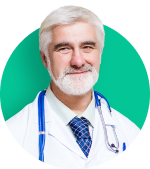 Medical specialists may become members of the EAT's expert community and get access to
more materials on the Association's website
Go to the website euat.ru
FAQ
This event is organized for medical professionals: practicing physicians, residents, medical students.
The broadcast can be viewed on this website. It will be available on the day of the conference – March 25, 2022.